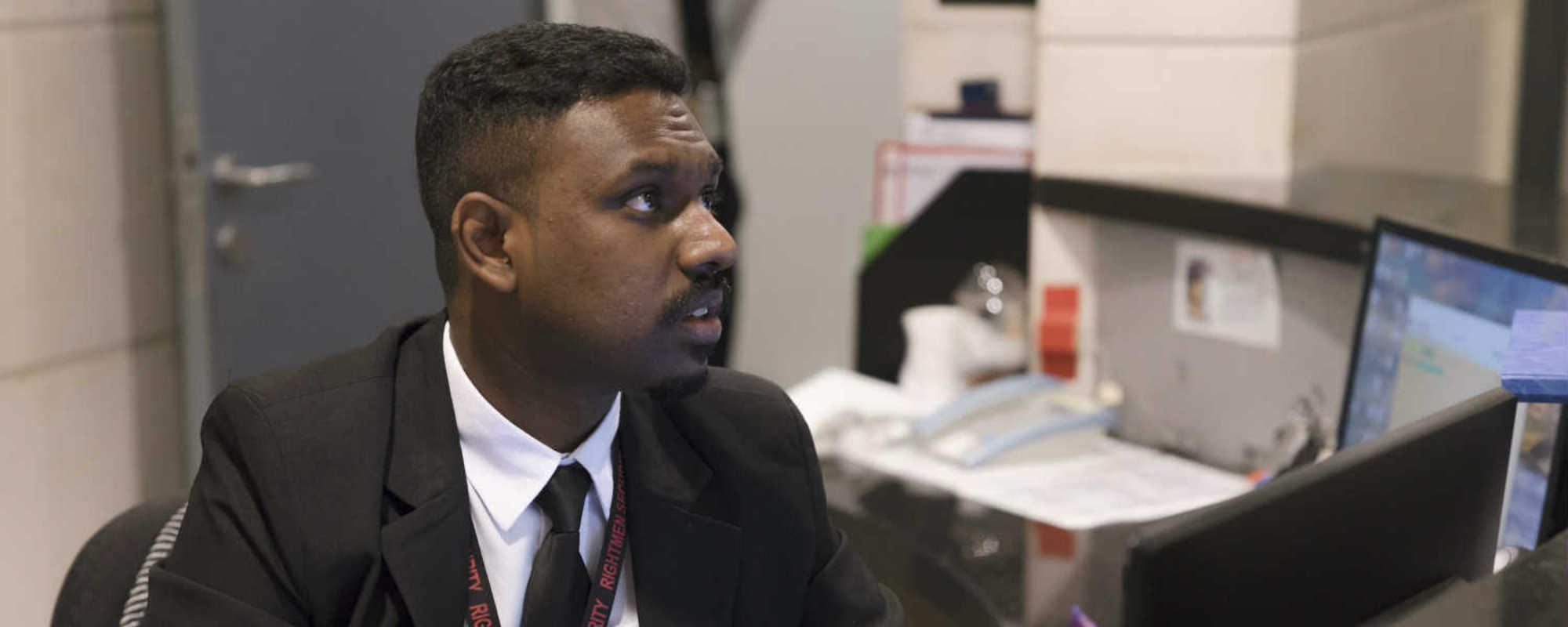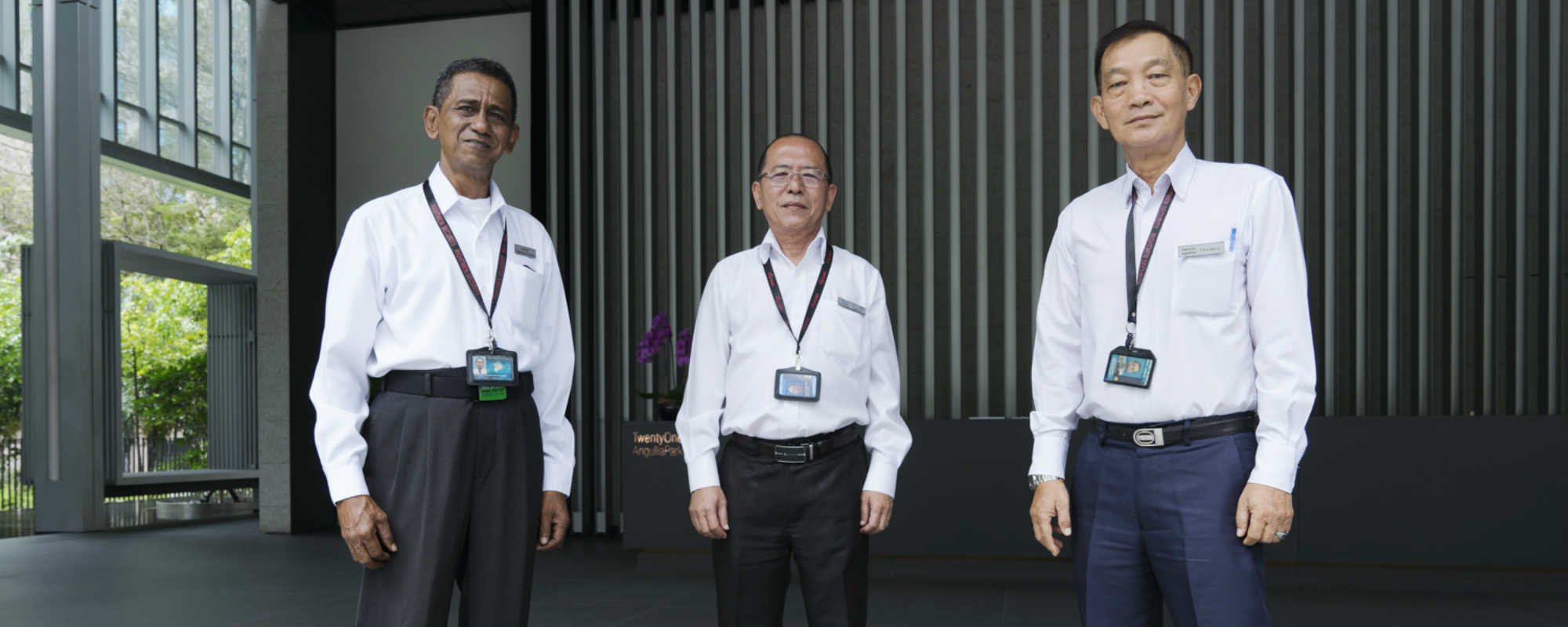 Services
PROVISION OF SECURITY PERSONNEL
Our core area of profession is the provision of security personnel that includes Chief Security Officer, Senior / Security Supervisors, Senior / Security Officers and Event Security Officers. We ensure that all our security personnel are equipped with the relevant knowledge and skills through our regular briefing, in-house refresher training and sharing of after action review in addition to the required WSQ training. We hold a strong belief that "Training is the key towards success" and consistency is key. Not only do we make sure our security personnel are always in their tip top condition, we ensure that we are always striving to improve.

SECURITY CONSULTANCY SERVICES
In this field, any imminent threat may arise at any time and therefore, security planning and implementation are very important aspects of this business. We recognize that the failure to have any contingency plans may bring your business to a standstill and result in loss of profitability. We believe that prevention is better than cure and therefore we will work together to keep these risks to a minimum. We strive to achieve this by having a team of dedicated operation executives and consultants at your disposal. We are always ready to assist you in all security matters which ranges from an assessment of a risk exposure to formulating a risk management to best suit your situation.

SECURITY TECHNOLOGY
To provide the best security service, we always aim to incorporate higher technology. Modern technology advances improve our efficiency, while greatly enhancing safety as it allows for action to be taken swiftly. Ditching old-school processes that are relatively inefficient, we have adopted technologies such as Visitor Management System(VMS), Real-time Clocking System, Attendance Monitoring (iREP mobile application) and remote CCTV monitoring. The data collected are relayed in real time to the Command Centre for fast action to be taken. The system also increases accessibility as detailed information of the various work-sites can be obtained anywhere, making work lighter and smarter.
VALUE ADDED
An iREP attendance, iREP clocking system and an online communication system will be provided to our clients at no additional cost. This permits an easy access to the site's organization chart and staff biodata which we understand are fundamental needs of our clients. Our compliant officer will conduct regular night checks on the attire and performance of the night team. A comprehensive report will be complied and uploaded onto the system monthly providing an effortless and detailed reference for our clients.
About

Our Vision
Be among one of the best and recognised security agencies in Singapore

Our Mission
To strive for excellence by treating every client and employee with utmost respect and to build a knowledgeable workforce to fulfil clients' expectation and demands in all areas of security

Our Core Values
Professionalism – Conduct ourselves with honesty, sincerity, integrity, loyalty and good conscience in our profession
Teamwork – We work as one cohesive team, respecting, learning and growing with the company

Our Quality Policy
Rightmen aims to bring out the best in our security services, meeting our clients' needs and ensuring there is no compromise in the standards & statutory requirements. We aim to exceed our customers' expectations through effective management of our team of security personnel
TESTIMONIALS
Officer's professionalism displayed while on duty and having the initiative to get things done.
Mr Terry Chua, Park Avenue Changi
Officer has shown absolutely disciplined and controlled in executing his duties in the premises.
Mr Steven Lim, Hitachi Construction Machinery Asia & Pacific Pte Ltd
Officer has helped greatly in maintaining our facilities area.
Ms June Chan, Cerebral Palsy Alliance Singapore
Your company certainly is very professional and is using IT to reduce the workload.
Mr Philip Bay, APSN Tanglin School
Officer went the extra mile to help a shopper to locate their vehicle. This is the kind of spirit each and every officer should follow.
Mr Steve Tan, Marina Square
Officer possess a very positive attitude and services.
Ms Anita, Exceltec Property Management Pte Ltd
I feel safe with my household to be assured that Guilin View is protected by Rightmen Security.
Ms Pak, Resident of Guilin View Condo
Service has been maintained well and feedback from Management has been looked into.
Ms Diana, The Rochester
Officer's quick response to an emergency situation is commendable.
Ms Jemaine Ong, Meiji Seika (Singapore) Pte Ltd
Contact
Enquiry
Contact us at 6429 0255 or email sales@rightmen.com.sg for a non-obligatory discussion.
Rightmen For The Job